The Mutron Biphase is a legendary phasor pedal, designed by Mike Beigel along with Aaron Newman at Musitronics USA in about 1973-4..

. Here are pictures and other material i had in my folders about of this great phasor box and Musitronic's
There are much more informations available at the official Musitronics website www.mu-tron.org
Schematics



This customised vintage is featured with a manual/pedal pot mounted is a box directly on the Pedal wire plug .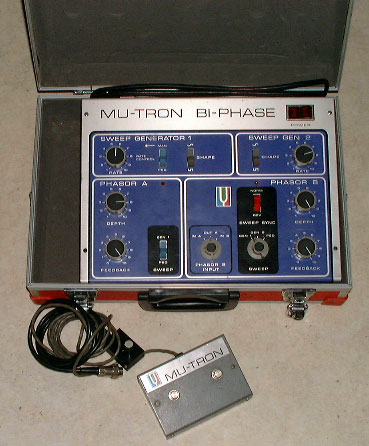 The famous and so mysterious pedal, i say that because without the vintage do not work !
It is two simple switches to connect 2 wires to ground or leave the circuit open ...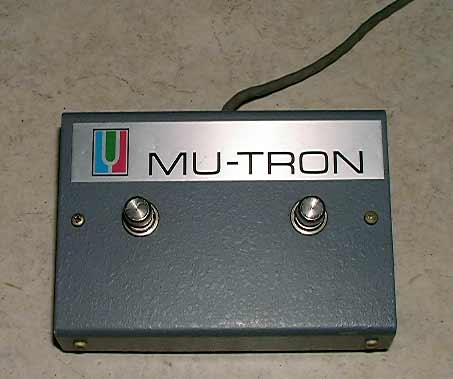 Here is the rear panel of another vintage .
On this Bi-Phase there is an extra jack , it is a CV control input replacing the Pedal ...
Great to drive the phasor from any modular source ...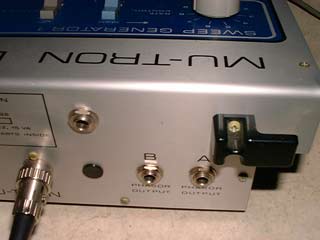 ---
Some Musitronic's advertising materials . Clic on pictures to enlarge.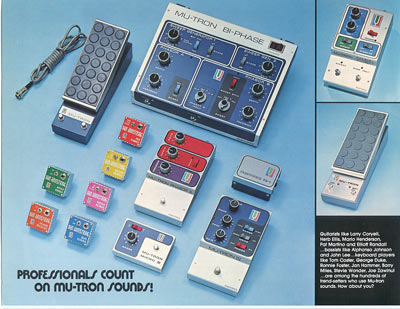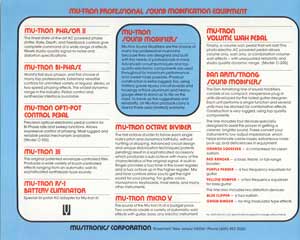 More infos about Musitronics at