Here is a picture of the first prototype of the Discrete 812 Stereo Sum & VCA board.
The stereo buss summing stage is servo controled . Output transformers can be API style ones or some homemade electronic equivalents based on solid state devices.
Stereo VCAs are vintage DBX202C ( or clones of my own design) with a pair of 'big' opamps ( 2520 shape ) and optional transformers for the output stage. With this pcb design it is possible to assemble any combination of op-amps & VCA technology , with or without output transformers.
The Sum & VC board is pluged on the rear of the Buss pcb and the ensemble is designedto fit into a 3U 19" rack (DIN format) ...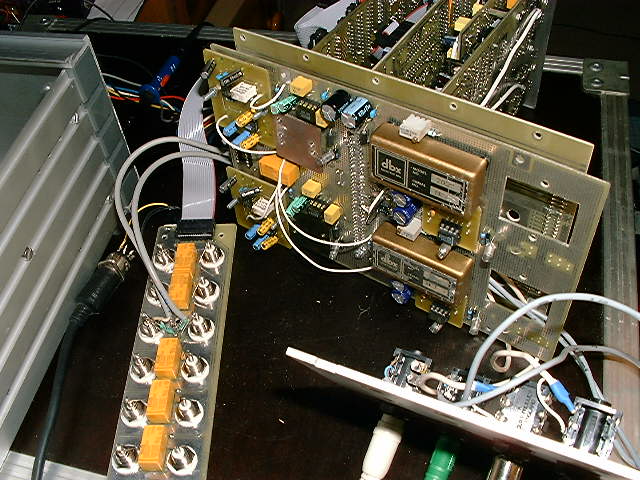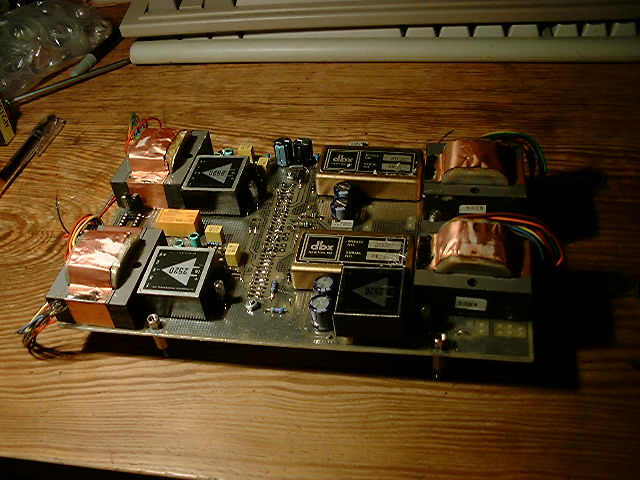 Clic on the picture to view the big version...