This module is not really discrete based ...It is the utility module where i have put many useful features who do not really need to be processed by discrete op amps ...
The Aux I/Os module contain :
Two Lines Inputs ( A& B) with levels, pan and mute. Asymetrical input by default. Great to add two mono inputs to the stereo buss.. Stereo Tape or FX return etc ...
One Stereo Symetrical input (C) with a level attenuator and mute switches . To return a master stereo tape or link another mixing desk...
Stereo multiplexed Peak & VU Meter ... to monitor the console outputs ...

The AUX mono buss summing amplifier with a mute switch.
Pictures of the prototype, with plexiglass panel.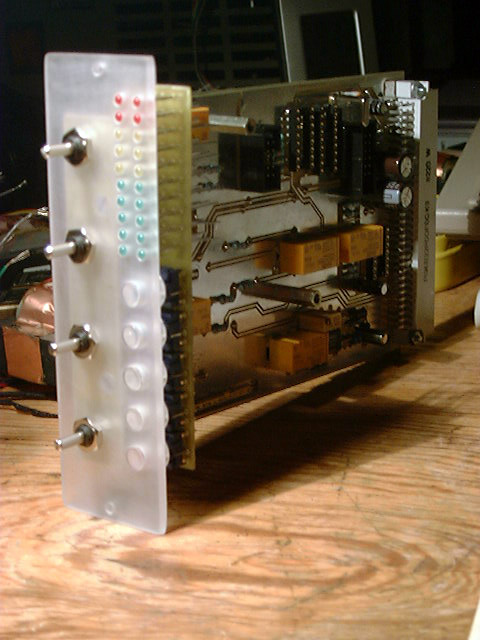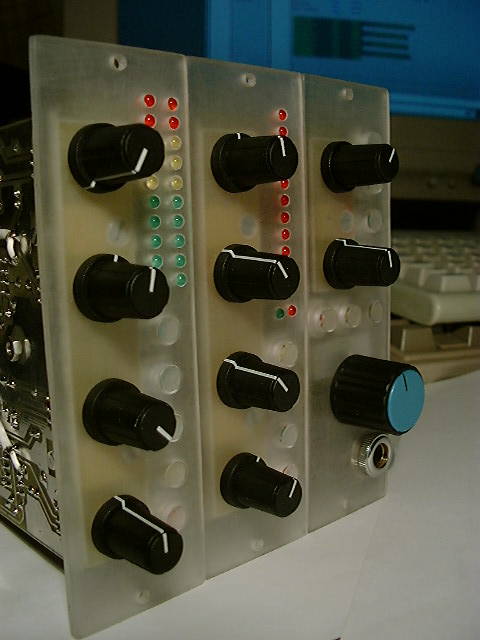 Clic on pictures to enlarge